Wall mountable phone systems
Many of our most popular models are ready to go for both table and wall-mount use, giving you the freedom to choose where they fit best.
Top Wall Mount features
Easy to

install

Quickly mount your corded or cordless phone in just a few simple steps.

Ready

to go

You'll find the right wall-mount bracket for your phone right in the box.

Fit for

any room

Small room? Make the most of it by mounting your phone on unused wall space.
Bestselling Wall Mount Phone Systems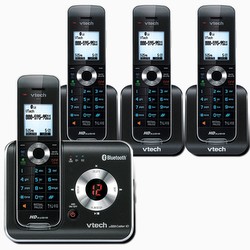 DS6421-3 + one DS6401
Take advantage of your home's strongest cellular signal
Download and store your cell phone directory
DECT 6.0 digital technology
$119.90
SAVE $20
Free Shipping
$99.90
Product Review
"With Connect to Cell, you can make and receive cell phone calls with the comfort of your VTech cordless handset."
More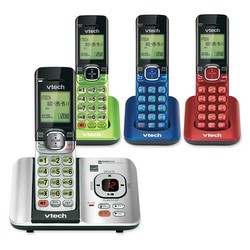 CS6529-4B
DECT 6.0 digital technology
Caller ID/call waiting—stores 50 calls
Handset speakerphone
$89.95
SAVE $20
Free Shipping
$69.95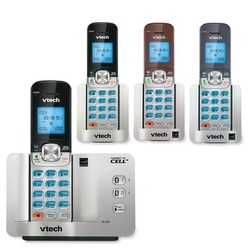 DS6511-4A
Take advantage of your home's strongest cellular signal
Store 200 directory entries from up to 2 different cell phones
DECT 6.0 digital technology
$99.95
SAVE $20
Free Shipping
$79.95
Product Review
"I highly recommend this for people who are extremely busy or run a company…"
More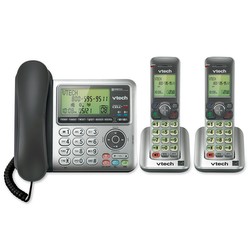 DS6641-2
Take advantage of your home's strongest cellular signal
Store 200 directory entries from up to 2 different cell phones
Cordless and corded handsets
$99.95
SAVE $15
Free Shipping
$84.95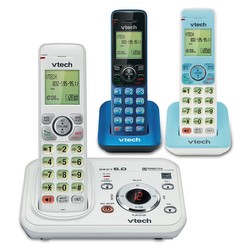 TR17-2013 + TR05-2013 + TR08-2013
Digital answering system
Caller ID/call waiting—stores 50 calls
Full duplex handset speakerphone
$64.85
SAVE $10
Free Shipping
$54.85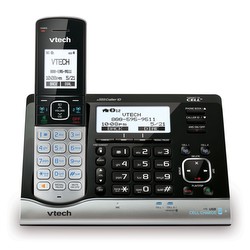 DS6291
Make and receive landline and cellular calls
Mobile phone charging
Ringtone Share - Set your cordless phone to play your iPhone® (iOS4.1 or later) ringtone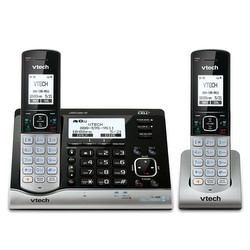 DS6291 + one DS6290
Make and receive landline and cellular calls
Mobile phone charging
Ringtone Share - Set your cordless phone to play your iPhone® (iOS4.1 or later) ringtone
$104.90
SAVE $10
Free Shipping
$94.90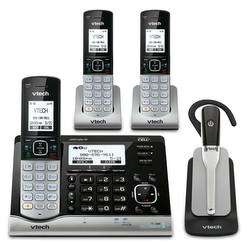 DS6291 + two DS6290 + one IS6100
Make and receive landline and cellular calls
Mobile phone charging
Ringtone Share - Set your cordless phone to play your iPhone® (iOS4.1 or later) ringtone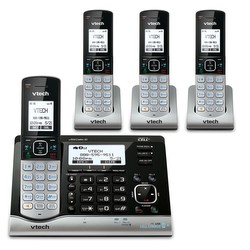 DS6291 + three DS6290
Make and receive landline and cellular calls
Mobile phone charging
Ringtone Share - Set your cordless phone to play your iPhone® (iOS4.1 or later) ringtone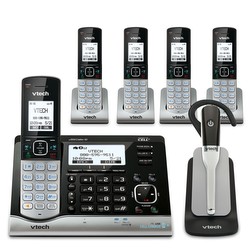 DS6291 + four DS6290 + IS6100
Make and receive landline and cellular calls
Mobile phone charging
Ringtone Share - Set your cordless phone to play your iPhone® (iOS4.1 or later) ringtone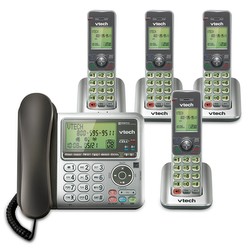 DS6641-2 + two DS6601
Take advantage of your home's strongest cellular signal
Store 200 directory entries from up to 2 different cell phones
Cordless and corded handsets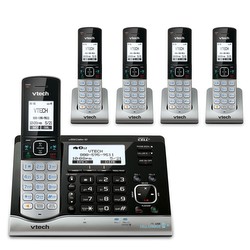 DS6291 + four DS6290
Make and receive landline and cellular calls
Mobile phone charging
Ringtone Share - Set your cordless phone to play your iPhone® (iOS4.1 or later) ringtone
$179.75
SAVE $40
Free Shipping
$139.75