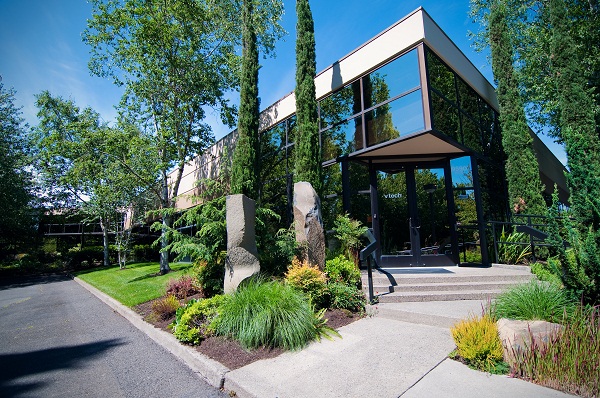 As a conscientious shopper, you scrutinize countless brands before buying a new dishwasher, washing machine or TV. You care about your family, and want to ensure they have the best-equipped household possible, so you don't mind doing some comparisons. It's no surprise then, that when it comes to purchasing the communication epicenter of your home, you won't settle for anything but the best phone system. As the world's largest manufacturer of cordless telephones, VTech understands.
Here, some of the many reasons you should buy VTech.
Quality Comes First
For more than 35 years, we've known superior products begin with premium parts. That's why we don't compromise—from design and production to sales and support, we've done our research with you in mind. Using high-quality materials, we create each and every system in our ISO- and 5S-compliant manufacturing center. From start to finish, products are tested with stringent quality standards and with a strong emphasis on safety.
Your Input Matters
Before building a single button, we gather expertise and feedback straight from the source: You. If we learn a larger screen would make your life easier, or that a colored handset would be the perfect pop in your living room, you can expect the next generation of phones to be bigger and brighter. Extensive investments in trend analysis, usability tests and other R&D initiatives mean phones that fit your ever-changing needs.
If It's Not Eco-Friendly, It's Not VTech
Since we know your life is about more than what lies within your four walls—it's about your neighborhood, your community, your favorite table in the park—we've made it a priority to reduce our carbon footprint as effectively and entirely as possible. Every VTech phone proudly carries the Energy Star seal, and was made using Registration, Evaluation, Authorisation and Restriction of Chemical substances (REACH), and Waste Electrical and Electronic Equipment Directive (WEEE) standards. Plus, we've whittled down our packaging to the bare essentials in size and material, using soybean ink and recyclable materials for durable, yet sustainable boxes.
Get So Much More than Just a New Phone
The advantages of buying VTech don't stop once your new phone has been installed. With one-year warranties standard, we stand behind our products—and our customers. Our interactive Web site provides tutorial videos, and a platform for your comments, questions, and best of all, your loyalty with a robust Rewards Program. Simply register your latest product and earn points toward a future purchase. No obligations or hoops to jump through. Plus, any time before 9 p.m. Eastern, Monday to Friday, you can access the caring customer service hotline.
VTech knows how important finding the right phone system for you is. That's why our phones are designed to fit your home. And your life.
At VTech, we live by the words "innovation beyond technology." Our mission is to be the most cost-effective designer and manufacturer of innovative, high-quality consumer electronics products and to distribute them to markets worldwide in the most efficient manner possible.
Established in Hong Kong in 1976, we operate in 10 regions around the world. We have an extensive international distribution network and VTech is publicly listed on the Hong Kong Stock Exchange (HKSE: 303).
VTech invests between 3 and 4% of annual sales straight into research and development-in 2008 this was 51.3 million dollars. Each year VTech introduces over 60 new products based on R&D efforts at centers in Canada, Hong Kong and China.
Within the realm of telecommunication products, our North American operation is one of the top 3 players in the US cordless phone market. VTech's spirit of innovation has allowed us to assume the roles of pioneers and prime movers in the industry. In 1992 we developed the first fully digital 900 MHz cordless phone, in 2002 VTech introduced the first 5.8 GHz cordless phone and in 2005 we introduced the first integrated VoIP cordless phone.
Our licensing agreement with AT&T has yielded a dual AT&T and VTech brand strategy, meaning that we now boast an extensive distribution network incorporating customers such as Wal-Mart, Best Buy, Circuit City, Costco, Office Depot, Staples, Target and more.
VTech has enjoyed an illustrious and eventful history of innovation beyond technology in the consumer telecommunications field. 14 years ago we released the first 900 MHz digital phone. In 1997, we introduced the jellybean trend for cordless phone finishes. Two years later, in 1999, VTech was first once again with the introduction of the 2.4 GHz cordless phone. We acquired the AT&T license in 2000, releasing our first bundle the year after. In 2002, VTech was first to market with the 5.8 GHz cordless phone and in 2003 we introduced the first color LCD available in a cordless phone. Our VoIP line continues to gather both momentum and awards, since releasing the first integrated VoIP cordless in 2005.
As we look to the future, and the evolution of telecommunications, be assured that VTech will continue to lead the way. Exciting new technologies are emerging, and VTech is driving integrated solutions in all areas of our core businesses to provide consumers with innovative, high quality, reliable, leading edge products.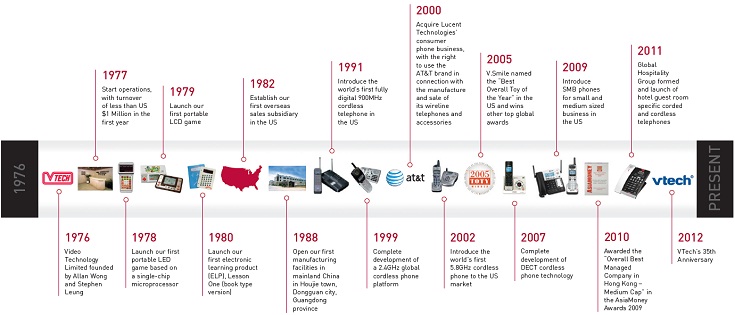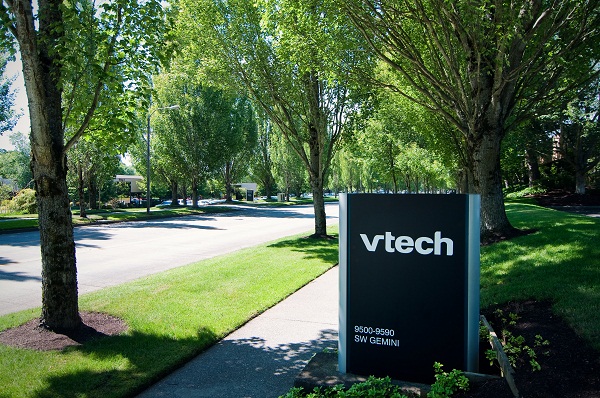 VTech is committed to making a difference in improving the sustainability of our planet. This takes many forms, whether through our new line-up of environmentally friendly products and packaging or supporting local and global charities that our employees feel passionate about.
We Care About Others
Collectively, VTech Communications and our employees have donated an average of $50,000 per year to local and global organizations. Our employees determine which causes or organizations to support. Through cash donations, company matches and the ability to donate unused paid-time off (PTO), we have supported numerous organizations. Some of these include:
Medical Teams International
Children's Cancer Association
Dougy Center
Oregon Food Bank
American Red Cross
National Disaster Relief Funds
Susan G. Komen
Make-A-Wish Foundation
American Cancer Society
Ronald McDonald Foundation
Brian Grant Foundation - "Shake it til we make it" events. Fight against Parkinson's.
American Heart Association
Portland Rescue Mission
Oregon Humane Society
Special Olympics, Oregon
We Care About Our Environment
Recycling
We are a proud member of the Rechargeable Battery Recycling Corporation (RBRC), a non-profit public service organization dedicated to promoting green initiatives, conserving natural resources and preserving our environment.
VTech phones are packaged using 100% recyclable materials.
We ask our vendors to take into account environmental considerations when supplying parts and materials.
We encourage our offices to reduce their use of paper and printing. We also offer robust recycling programs, such as free shredding for personal documents and recycling of personal light bulbs and batteries from employees' homes.
Our offices have energy-efficient lighting and, whenever possible, we adjust the brightness to meet employees' preferences.
FDA Approved Aqueous Coating
Aqueous coating, used in all our packaging, is the most eco-friendly glossing method available, and is currently the only non-toxic ink that is approved by the FDA.
RoHS Compliant
RoHS (Restriction of the Use of Certain Hazardous Substances) is a European directive aimed at controlling the use of hazardous substances in the production of new electrical and electronic equipment. While this initiative has not yet been adopted in North America, VTech has taken a proactive position to incorporate RoHS compliance in all production.
ENERGY STAR®
VTech has manufactured ENERGY STAR-qualified products since 2010. This means that our products have met strict energy efficiency guidelines set by the Environmental Protective Agency (EPA) and the Department of Energy (DOE). We achieve this rating by decreasing the amount of electrical wattage used by our phones.