News Coverage
5 Minute Rocky Road Fudge
November 25, 2013
This 5 Minute Rocky Road Fudge is all about saving time! Creamy and smooth – it's everyone's favorite fudge! This post brought to you by VTech Communications. All opinions are 100% mine.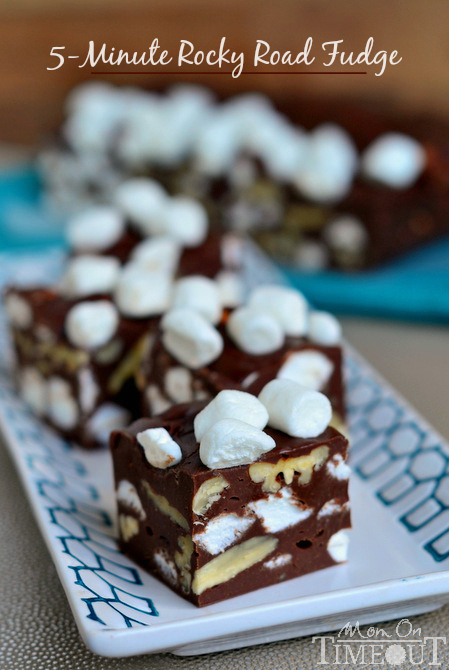 The busiest time of the year is here and this is about when I start going just a tad bit crazy. There is just so much to do and so very little time to do it all in. Today I'm sharing a time-saving recipe and my new sanity-saving VTech phones!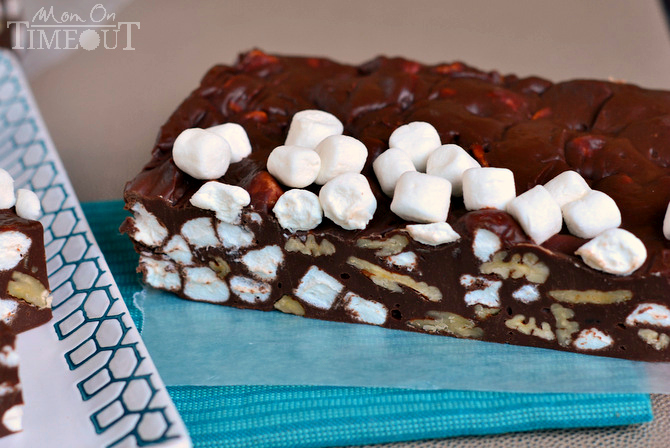 I spend about half of my "free" time in the kitchen and the other half at the computer. Both require the use of my hands, like, all the time. (I'm not a very good one-handed typer). The thing is, it's these times that the phone tends to ring…A LOT. (Why is that??) I have to admit something…and I can only hope my aunts and sisters and friends aren't reading this right now…I am so totally guilty of looking at the phone and just. not. answering. it.
Oh, trust me! I feel bad every time I do this but usually I have sticky fingers, or a deadline, or I'm folding laundry or something else that requires my hands and I just CAN'T answer the phone right that second.
Well, my world changed a couple of weeks ago when I was sent the VTech DS6670-6C available exclusively at vtechphones.com. I have to admit that while I was excited to get new phones (we needed them desperately!) my husband was practically giddy while we were unpacking them from the box.
You see, this set came with FIVE handsets and one headset and they all look so sleek and pretty! Our previous phones had three handsets so it was fun figuring out the best place to connect two more phones. We ended up with one in the kitchen, one in the master bedroom, one in the living room, one in the garage, and one at my desk (yay!). It has been so awesome having a phone right at my fingertips.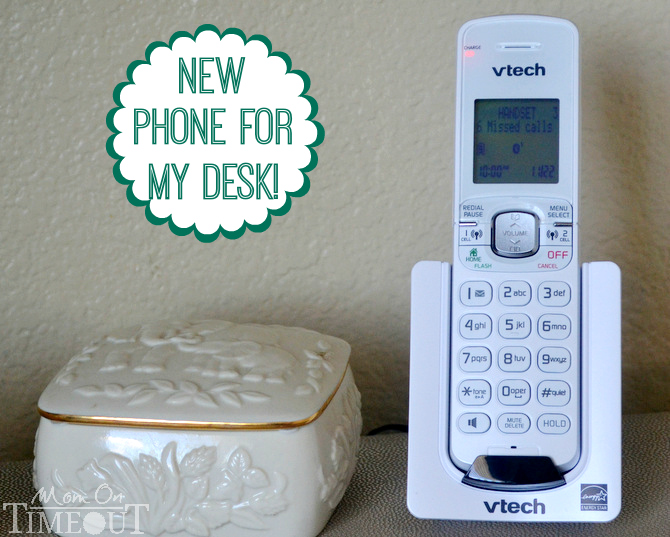 My very, VERY favorite feature of the VTech phone is the headset that came with it. It has saved me SO many times! I love being able to have long conversations with my sisters while cooking in the kitchen or making 5 Minute Rocky Road Fudge. I can cook, I can check email…heck – I can even clean! (Not that cleaning tops my list of things I want to do…)
Of course the boys love it too! They can talk to Grandma AND keep playing at the same time! Maybe have a quick snack…these little boys are such multi-taskers :)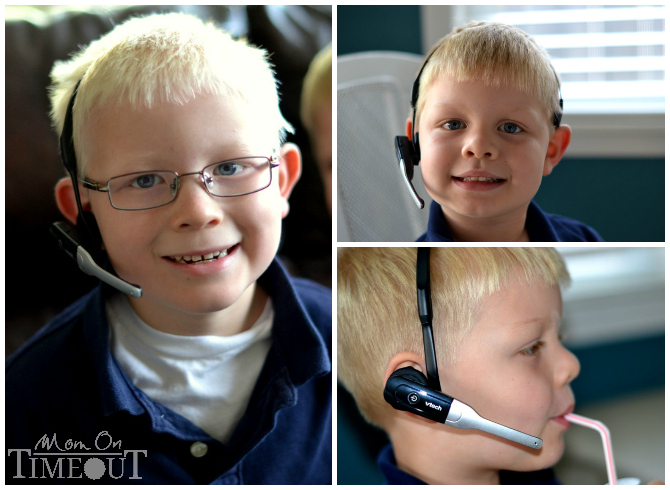 There are just so many crazy-cool features to these phones but another one of my favorites is the DS6670-6c's Connect to Cell technology. It takes just seconds to pair your cell phone to the base and then all of your calls will come through both phones – making sure you never miss a call.
This phone is just perfect for multi-tasking moms like me and I am so thankful every time I pick up the phone. No longer do I worry about the boys not returning my cell phone to my purse after sneaking it to play games – I can take a call anytime, anywhere!
Make sure to Like VTech on Facebook and Follow VTech on Twitter and check out this amazing phone system too!