News Coverage
Augment your cell phone on long-term travel with VTech
November 02, 2014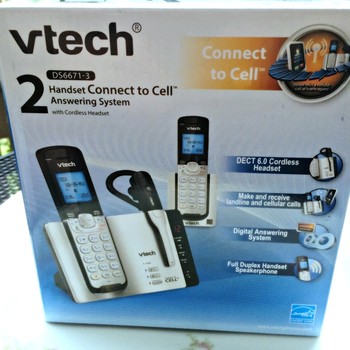 So, you're on some business trip, extended stay situation. Perhaps you're an actor or campaign manager in a rented home, you're house-sitting, etc. How often do you miss calls on your cell phone because it's hidden in your bed linens or you forgot where you put it? Or, you're on a very long call and you see that your cell is dying? You know you need to charge it . . . what to do? Or, your cell service has "dead" spots where you are and you don't want to be anchored like a potted plant to that spot.
Those are the specific situations where the VTech Connect to Cell products come in handy. I was happy to be hosted to experience it.
The phones come in modern and retro styling, easy to set up after you charge them overnight. You can even set them up to use your cell's ringtones and contacts. You set the base up where the strongest signal in the house is, into an outlet or phone jack (for landline use). You can use the cordless phone or headset up to 15 feet away. You can make and receive landline calls, too.
In the future, I hope they can make it so that even if my cellphone battery is completely dead, the phone could still pick up calls . . . that would be perfect!
The reception on the phones is a little echo-y, but you can hear what you need to hear. With additional handset purchases, you can expand up to up to 12 devices (2 devices can be cordless headsets) with only one phone jack.