News Coverage
Help Seniors Keep Their Independence with VTech Communications
March 04, 2013
This post may contain affiliate links or sponsored content. Please see our privacy and disclosure policy for more information.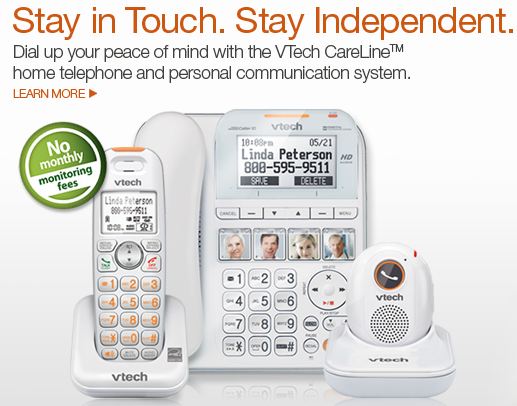 Several years ago, my family took care of my grandpa who was unable to care for himself. He had Alzheimer's and for many years before we had to start staying with him at his home, we did small things to help him be able to do everything himself. Independence is the one thing no aging person wants to give up.
My mother in law is now at those crossroads. She's not ready to give up her independence yet she's really not able to live alone. When I was introduced to VTech Communicationsnew CareLine™ products, I knew that it would be something that would help my mother in law! One thing she enjoys is talking with friends and family on the phone each day. It helps her stay connected with everyone. With her regular telephone, she had a difficult time dialing numbers and hearing the other person. The CareLine™ system was made specifically for seniors so I knew that the features would be beneficial to her!
We received the CareLine™ Home Telephone and Personal Communication System. This system consists of a corded touch-tone handset, a cordless handset with charging base and a rechargeable portable safety pendant that can be worn as a necklace. The best part is that there are NO monthly monitoring fees, installation costs or contracts!!
Big buttons, large displays and speakerphones on all three devices make the system super easy to use. Perfect for everyday conversations, the system comes with all the comfort and mobility needed for casual conversations OR emergency calls.
Here are some of the benefits of each component: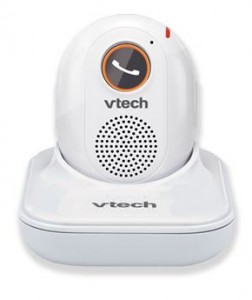 PORTABLE SAFETY PENDANT

One-Button Emergency Calls
Program up to two phone numbers to call for help with one-button or voice-activated dialing—connect directly with 9-1-1, family or a friend.

No Monthly Fees
Unlike other safety pendants, the CareLine pendant doesn't require a subscription to a third party. Use it as often as you want with no monthly monitoring fees.

Portable
Lightweight and compact, the pendant comes with convenient wearing styles and a built-in-speakerphone so you can take base or handset calls with you—no matter what you're doing.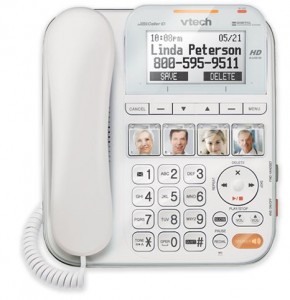 BIG-BUTTON CORDED PHONE

Photo Dials
Never forget whose number is whose. Program four frequently dialed phone numbers and attach a photo to each for convenient, one-touch dialing.

Voice Announce Caller-ID
Always know who's calling, even when you're in the other room. All devices announce the names of your callers through the speakerphones—including the safety pendant.

Digital Answering System
Missed calls? The touch of a button retrieves all your messages.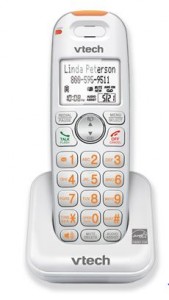 CORDLESS HANDSET

Audio Assist
Need more help hearing what's being said? Use Audio Assist to temporarily boost up the volume while you're on a call.

Large Screen
The cordless handset features a large, high-contrast display to make it easier to see who's calling.

Big Buttons
Oversized, lighted buttons make the handset super easy and comfortable to use.

Personally, we're very satisfied with the CareLine™ Home Telephone and Personal Communication System. To be honest, we've used alot of VTech products from toys to other telephones and we've always been happy so we knew the Careline system would be no different. It offers the opportunity for my mother in law to keep her independence longer and that is our biggest goal in caring for her.