News Coverage
VTech Cordless Answering System for Back-to-College
August 26, 2013
TheMomBuzz received a CS6829 for review, along with a Walmart Gift Card. TheMomBuzz is giving the same prize pack to one lucky reader.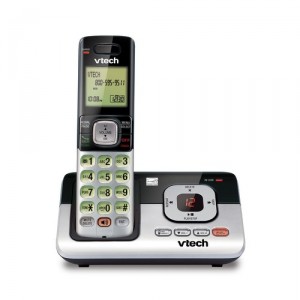 Ever since I switched to VTech phones in my home, the quality of conversations has gone up. No static, power conserving, easy to see who you are dialing and who is calling and must-have features make VTech a smart brand choice when looking for a phone.
Now is the time to help your students prep for Back-to-College. When it comes to choosing a phone for their dorm or apartment, I suggest the CS6829 Cordless Answering System, available exclusively atWalmart. For just $24.88 you are getting a cordless phone with tons of features.
For the College Student:
The CS6829 comes with everything a college student wants and needs. For example, a Digital Answering System to catch up on missed calls when they were studying. The Caller ID will ensure they catch all the calls from mom and Call Waiting lets them toggle between study dates and …mom. And of course a Speakerphone so they can take a call, even when their hands are full of books and calculators.
The Backlit Keypad and Display make it easy to see who is calling and who you are calling, no matter how dry and glazed your students eyes are from hitting those books and staring endlessly at their laptop screen.
Being green is all the rage, since the next generation wants a self-sustaining planet to live on. So they will love the ECO mode power conserving technology of the CS6829. It is Energy Star approved.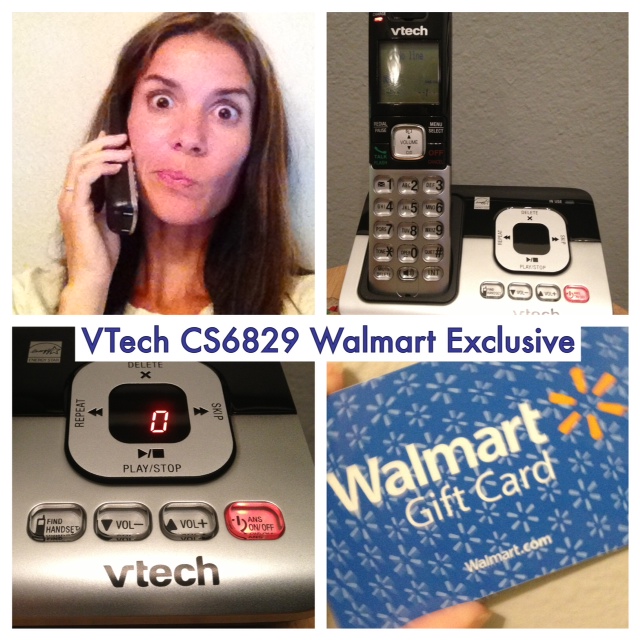 For Home:
If you get jealous of the quality of your college students phone, you can buy one for home use too. It's expandable to up to 5 handsets. Plus, it can handle all the people you want to know and call, with its 50 name and number phone directory and 50 name and number Caller ID history. (I know that comes in handy for me, since I rarely listen to messages!)
Of course, if you have a baby sleeping at home, you can mute the phone. And it's easy to answer the phone when you are juggling bags of groceries with the any key answer.
It's very stylish, with a black and silver styling. Plus, the quality is awesome! I can hear everyone who calls my home clearly!

To purchase:
Remember, you can easily purchase the VTech Cordess Answering System with Caller ID and Call Waiting for just $24.88 exclusively at Walmart! Just follow this link: CS6829 at Walmart
Enter to Win: One reader will win the Walmart Exclusive CS6829 along with a $100 Walmart Gift Card. To enter, follow the Rafflecopter Widget instruction below.