News Coverage
VTech DS6670-6C Connect to Cell Review
November 11, 2013
THIS IS A SPONSORED POST WRITTEN BY ME ON BEHALF OF VTECH COMMUNICATIONS FOR SOCIALSPARK. ALL OPINIONS ARE 100% MINE.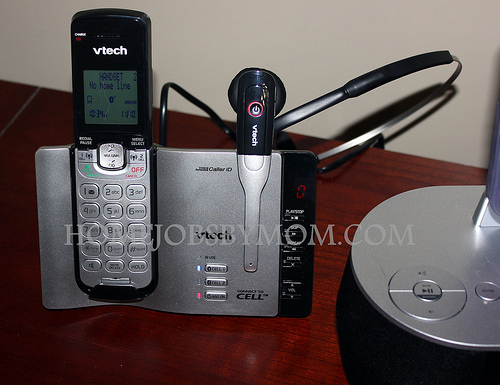 I'm busy. A busy mom most days. Toys are exploding in the kid's rooms. Dishes need washing in the kitchen. I have to put up clean laundry throughout the house while chasing down dust bunnies with the vaccum. I am rarely in just one room of the house all day. I'm traveling all throughout the house and surprisingly I don't always have my cell phone glued to my hip (which seems like the case with a lot of people these days). Sometimes my phone is on silent, left in another room, or lost among the kids things when they decide to run off with it (good thing I have good cell phone parental controls). During these times I miss phone calls.

Having the VTech DS6670-6C answering system makes this problem none existent. The VTech DS6670-6C has 5 handsets (3 black and 2 white) and a cordless headset (you can use a headband or ear piece with it). The most amazing part is that you can pair up to two cell phones to the system enabling you to never miss a cell phone call just because you can't hear it when it's left in another room.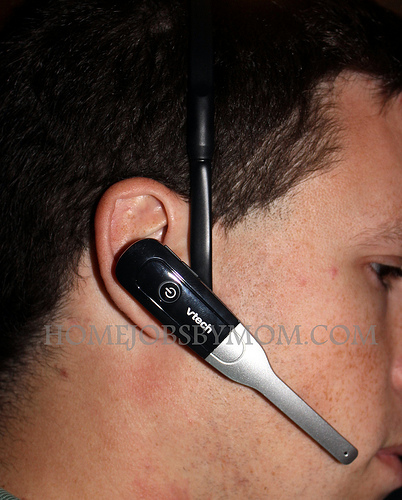 My household does not have a landline. We solely use cell phones and this system works great with them. It took about five seconds to pair my phone to this system and I was go to go. As long as your cell phone has bluetooth you're golden. It is recommended to have your cell phone close to the base of this system in order for it to work properly. Bluetooth has about a 15-30 foot range. What we did was place our cell phone chargers next to the base. Then when we get home we charge our cell phones which makes the headsets placed throughtout the house work perfectly. It seems to take about two rings before it rings through to the headsets but once it gets there the calls come in as clear as day. I love that the VTech DS6670-6C can download your cell phones address book and then announce who's calling when they call. Very nice. We love the system!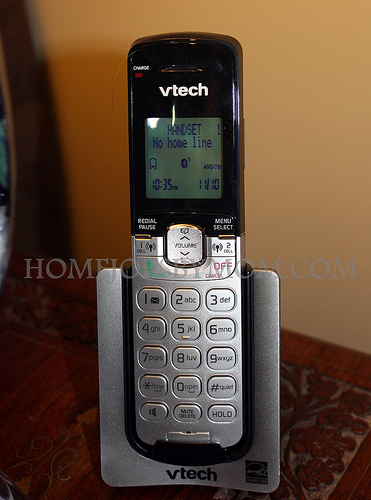 To learn more about the VTech DS6670-6C please Like VTech on Facebook and Follow VTech on Twitter. You can also buy your very own DS6670-6C EXCLUSIVELY online atwww.vtechphones.com.