News Coverage
VTech Dual Handset Cordless Answering System
September 01, 2013

Have you gone phone shopping lately, and no I'm not talking about a smart phone this time. If you still have your land line and are looking for an affordable telephone that has all the bells and whistles, and actually works well — let me bring to your attention the VTech Dual Handset Cordless Answering System CS6829 telephone available at Walmart. There are several reasons I like this phone, besides the fact that it's affordable for families, even on a budget.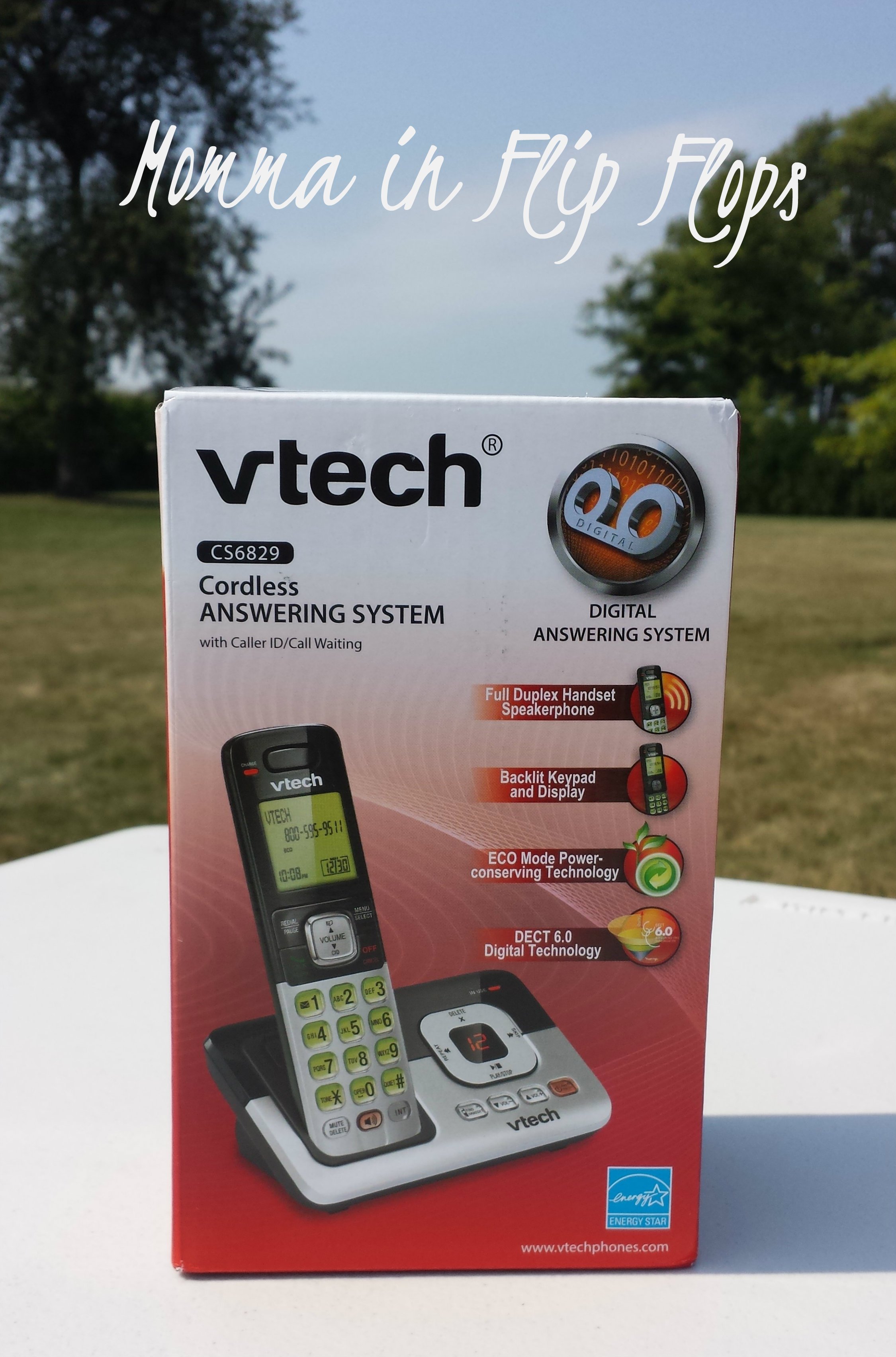 Features: Speaker Phone — I admit I don't use them regularly but when I do I want the person on the other end to be able to hear me as well as myself. My children talk to my husband regularly on the phone, so I love that the kids and I can easily hear my husband and he too through this easy to use speakerphone. This is by far the best speaker phone we've tried!
I like the quiet mode button — so when it's ringing (and waking my sleepers,) I can quickly quiet it.
The ECO Mode Power, which manages the consumption for optimal battery performance. This is a must for us these days because we have a large house and with this one base you acn have up to 5 handsets — I love this feature but a lot of times phones get left around and do not get placed back on the base for a longer period of time. The ECO Mode helps conserve the battery life longer, so they can stay off the phone jack for a longer period of time.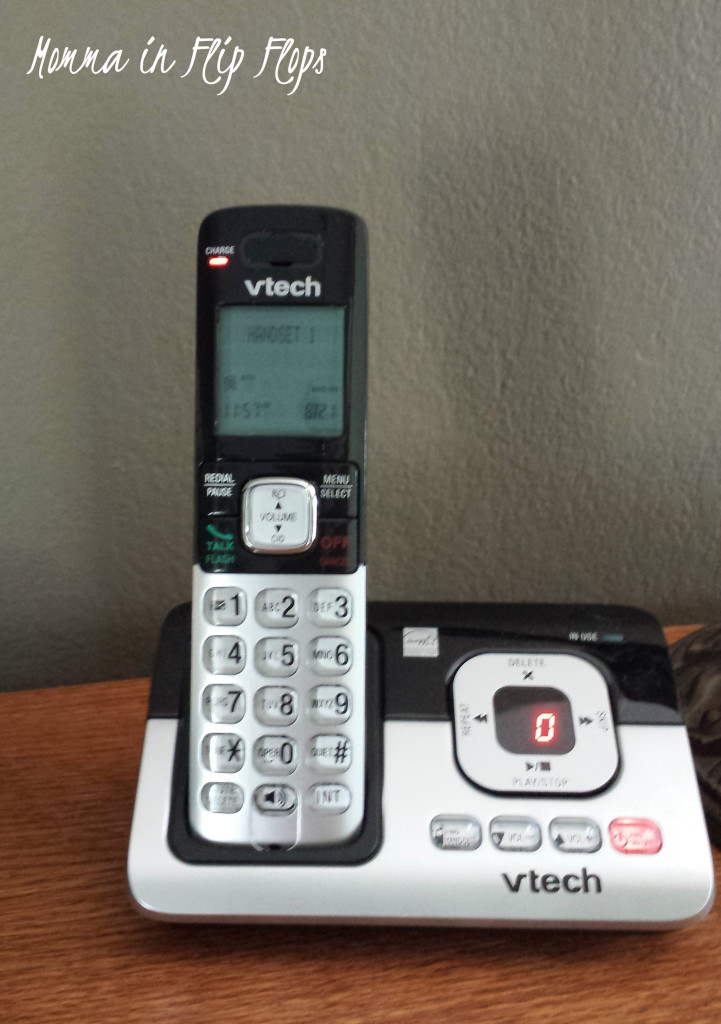 The digital answering system is easy to set up and easy to use. It has 14 minutes of recording time — perfect for those days when you are away. Caller ID/Call Waiting stores 50 calls & the handset displays the name, number, time and date of incoming calls. The phone can hold up to 50 names and number in the directly, for frequently called numbers.
Those are just a few of the features I like. Overall, the VTech Dual Handset Cordless Answering System is an affordable, easy to use, sleek modern looking design you will love!
WIN! One Momma in Flip Flops reader will win a $100 Walmart Gift Card & the VTech Dual Handset Cordless Answering System. Enter through the form below.