News Coverage
VTech Video Doorbell Review
December 06, 2013
Ding . . . Dong. This sound is innocent enough, but it seems to always happen at some of the worst times, like while you just went upstairs, while you are putting the kids to sleep or nap, in the bathroom, or even in the backyard.
What do you do? Do you leave what you are doing to go and answer the door only to find out it's someone selling something? We found ourselves lately not even answering the door, especially if it's just me with the kids, you never know who is responsible for that innocent ding dong sound.
We're happy to say things are about to change. We are excited to have the opportunity to review a solution to the whole "who's at the front door?" issue. The VTech Video Doorbell will be perfect at our new house!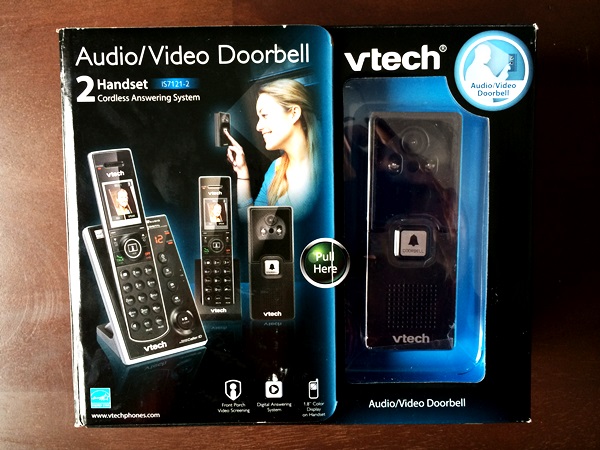 VTech took your ordinary cordless phone which everyone has used at some point, put a video screen on it and connected it to a doorbell that includes a camera and microphone. Pretty simple and ingenious at the same time, right?
The VTech system we received is the IS7121-2 model which includes 2 cordless phones, an answering machine with base, an additional charging base, and a video doorbell with mounting kit.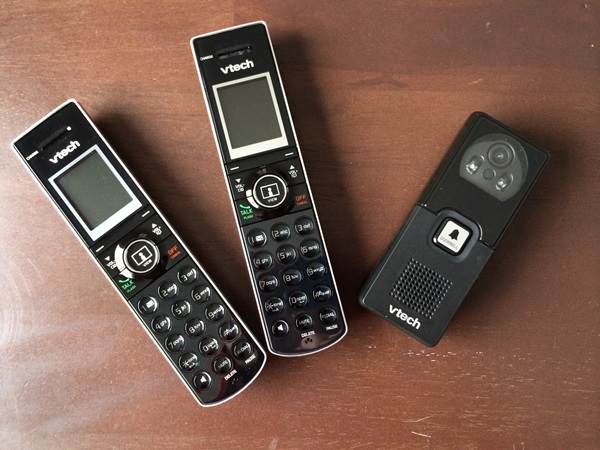 Installation and use is pretty simple, the only part that can be tricky is the doorbell. You have a couple of options. You can connect it to your existing doorbell and you have a choice between having it battery powered or running it off of a power cord.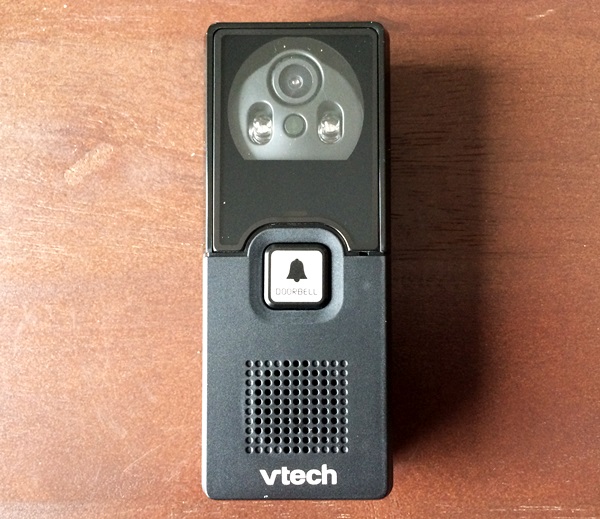 Now for the fun stuff! The VTech Audio/Video Doorbell works like this. Your guest simply rings the doorbell button, and your phones inside the house start ringing or making your set doorbell sound. At that point, you can see who is at your door through the video screen on the phone. You can even speak to the person at the front door.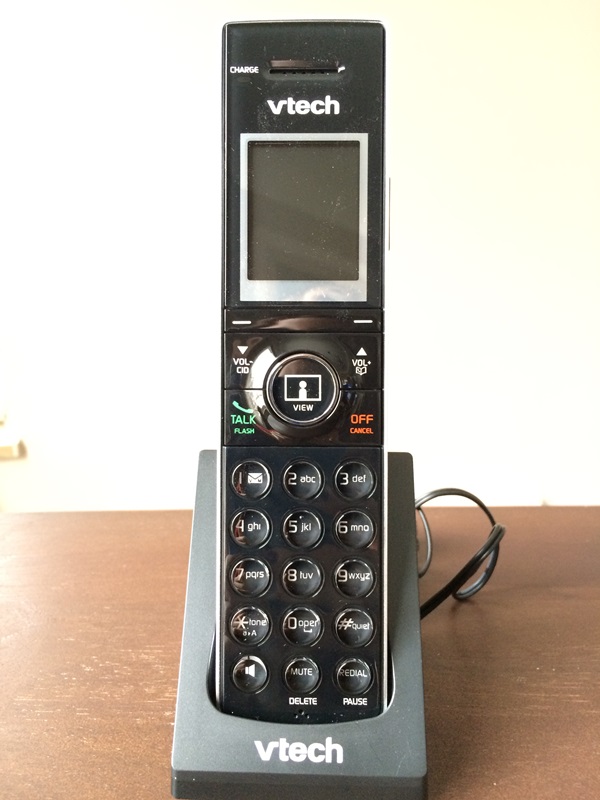 It's kind of like caller ID for your front porch!
So what happens if you aren't home? No worries, your VTech Doorbell will save a picture of the person at your door, just like a phone showing your missed calls, you get to see your missed visitors.
The handsets are able to play streaming video as well as show still images, so just about everything was covered.
There are a couple of extra fun features on the VTech Doorbell that we like. The handsets have a Push to Talk option on them, meaning they can act as an intercom if both phones are in different parts of the house, which could eliminate some of the yelling and replace it with talking. Also the handsets will announce who is calling when you use this system as a phone.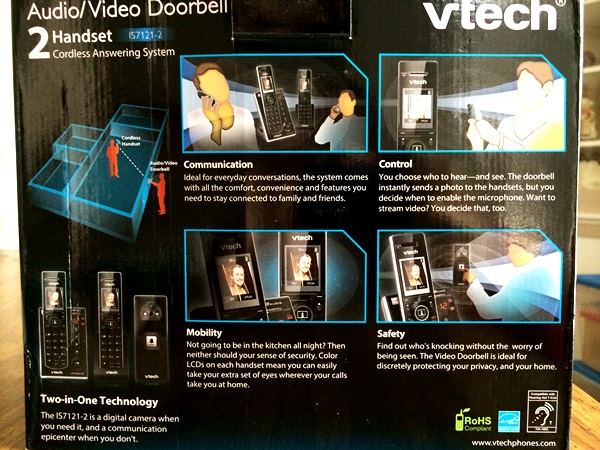 Everything has multiple uses now, we had a good chuckle about this because just like you use your smart phone for internet, email, camera, games and sometimes a phone, some of that idea has spread to your home phone. Your VTech cordless phone can act as a camera, microphone, video player, walkie-talkie and even as a phone sometimes!
The VTech Video Doorbell is priced at about $119 and is available everywhere, if you ever cringe when your doorbell rings, this could be a perfect solution for you.
What about you? How do you think this could help you out in your daily life?
Product provided. No compensation received. The honest opinions are my own.