News Coverage
VTech's IS7100 Cordless Phone is a Video Camera Doorbell Too
July 02, 2013
Well, the good thing going for the VTech IS7100 is that it's sort of like caller ID for your front porch. The downside is it's a landline phone, and, well, maybe you don't need one of those anymore.
But, if you happen to still use the old landline, might as well get the IS7100. By the looks of it, it'll do the whole phone thing pretty well, but the doorbell alert camera thing is clearly the rye chip in this bag of snack mix. You can put a standalone device outside to act as your doorbell, which will send a picture to your handset when someone presses the button. You can choose to have the doorbell stream video, and you can activate the two-way speaker at any time.
Basically, this is way, way better than trying to deftly peek out the window without being spotted when you're trying to avoid a lengthy conversation about someone's faith or how amazing these knives are (they can cut through metal!). Now, you can know when to bunker down and pretend no one's home without going farther than the phone.
You can get the VTech IS7100 for $120. Or, better yet, you can just ditch the landline phone and buy the video camera doorbell on its own for $50.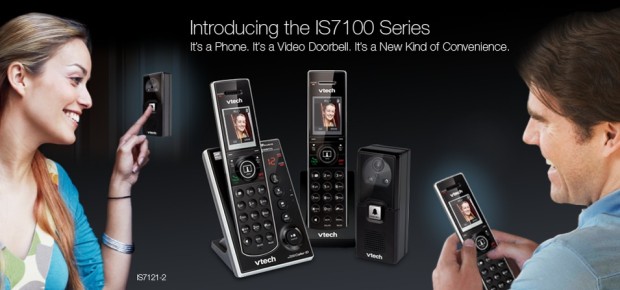 Originally published on 2013-07-02 by Chip Chick Staff at
Chance Kinney
.