4-Line Small Business Phone System Office Bundle 2
SBS-OB2
The VTech 4-Line Small Business Phone System
How to Use Advanced Features on the VTech CM-series 4-Line Small Business System
How to Set up the VTech CM-series 4-Line Small Business System
VTech 4-Line Small Business System Main Console CM18445 Connection Video
VTech 4-Line Small Business System Main Console CM18445 Registration Video
VTech 4-Line Small Business System Main Console CM18445 Assembly Video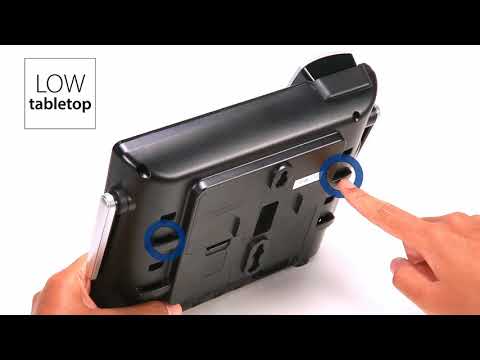 1- to 4-line capability

Compatible with anywhere from one to four telephone lines.

Simple installation

Only the main console needs to be connected to analog phone lines. The handsets and desksets wirelessly connect to the system with one touch, so you can install an entire office system in minutes. No professional assistance required!

Expandable up to 10 total stations (1 console and 9 desksets or handsets)

Allows you to grow into a fully featured telephone system with anywhere from one to 10 stations.

Auto attendant on each line

Auto attendant answers outside calls, provides callers with a company directory, automatically forwards calls to a specified extension, and enables callers to record voice messages when there is no answer.

Digital answering system

Digitally records up to 180 shared minutes of incoming messages, outgoing announcements, and memos.

Customizable music on hold

Includes a 2.5mm jack for connecting music devices like MP3 players, boom boxes, tablets or smart phones.
Full-duplex speakerphone
Caller ID/Call Waiting1
32 number speed dial
Add a cordless handset or cordless headset
Extra-large display for easy viewing
100 name and number phonebook directory
4-party conferencing
50 name and number caller ID history
Power failure operation on all 4 lines
Do not disturb
Call recording
Start, stop, skip, repeat, delete, and delete all options for recorded messages
Message Guard® memory for power failure
Time and date stamp
Remote access with toll saver
Voice prompts
Memo recording
Private mailbox on/off
Headset compatible (2.5mm jack)
Hold reminder
Page, intercom, and call transfer between stations
10 polyphonic ringers (1 for each line)
4 lighted line indicators
Wall-mount supported
Display dial
New call/message indicator
Line-status indicator
Auto line selection
Rapid scroll
DSL compatible (splitters/filters not included)
Receiver and speakerphone volume control
Chain dialing
Mute
Auto redial
Last 10 number redial
English/Spanish/French setup menu
Ringer volume control
Hearing aid compatible
Pre-dialing
Chain dialing
Flash
Call privacy
Memo recording
Auto attendant turn on/off on each line
1
Use of caller ID feature requires a subscription from your telephone service provider.
Accesssory Cordless Headset

IS6200

Accessory headset only
Up to 500 feet of range
Siri®, S Voice® and Google Now™ access

Accessory Deskset for VTech CM18445 Main Console

CM18245

Extension deskset only. Requires the VTech CM18445 main console to operate.

Requires the CM18445 console to operate
1- to 4-line capability
DECT 6.0 digital technology

Accessory Handset for VTech CM18445 Main Console

CM18045

Accessory handset only. Requires the VTech CM18445 main console to operate.

Requires the CM18445 console to operate
1 to 4-line capability
DECT 6.0 digital technology