MyVTech Baby 1080p App
For the times you're out of the house and away from your little one, you can still see and hear every giggle happening in the nursery. With the simple-to-use MyVTech Baby 1080p app on your smartphone or tablet, you'll have more peace of mind when the babysitter's in charge.
Benefits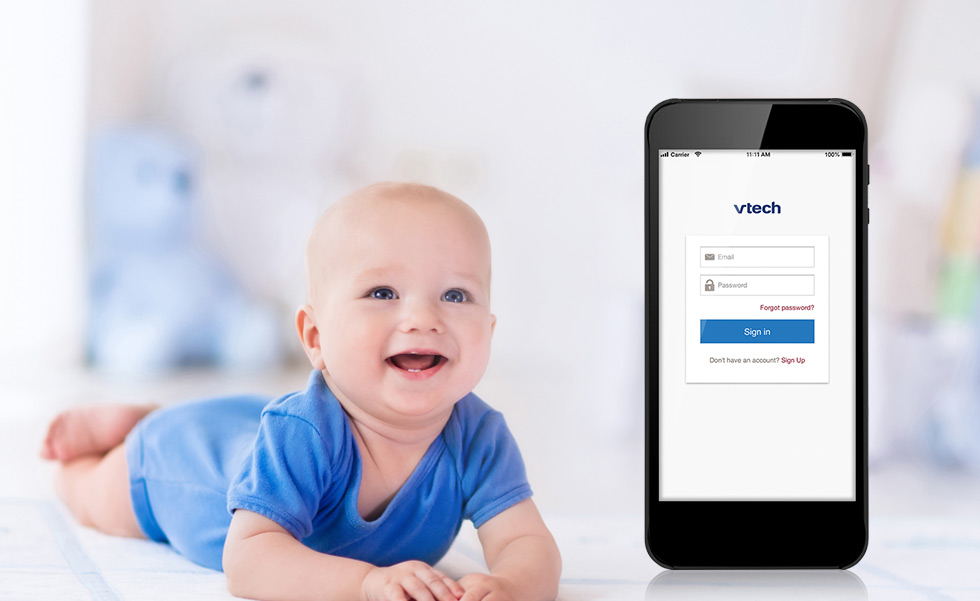 Fast and Easy Setup
Setup is simple. Create the username and password after downloading the app. In just seconds, you'll be on the way to viewing precious moments.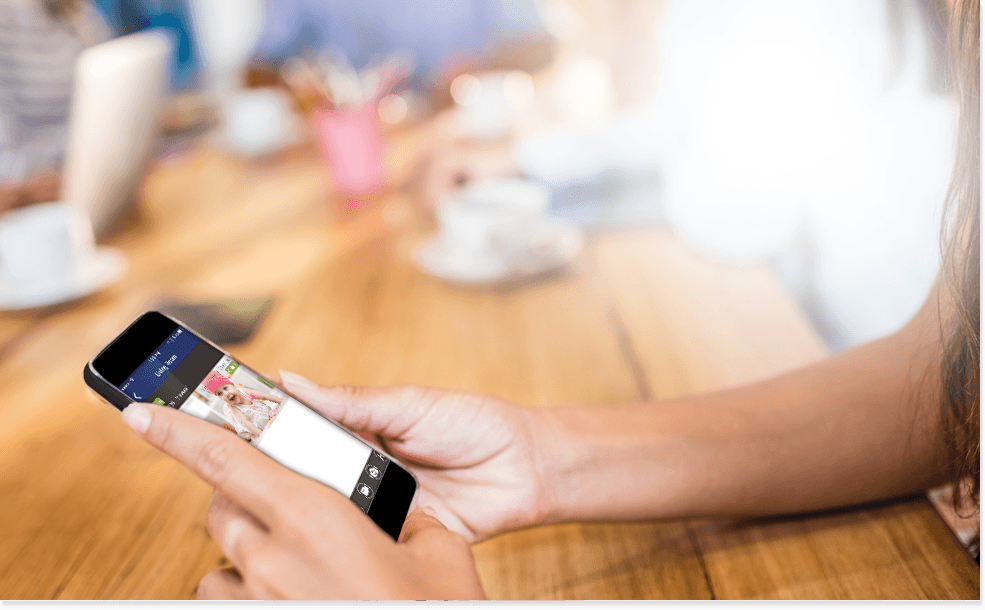 Watch Your Family in Real Time
Use the app just like you would the parent unit, but from any location. View and control the camera from your office, a restaurant or wherever you want. Swipe to pan and tilt the camera,* or pinch the screen to zoom for up to 10 times the details.
*Pan and tilt feature available on RM5762 only.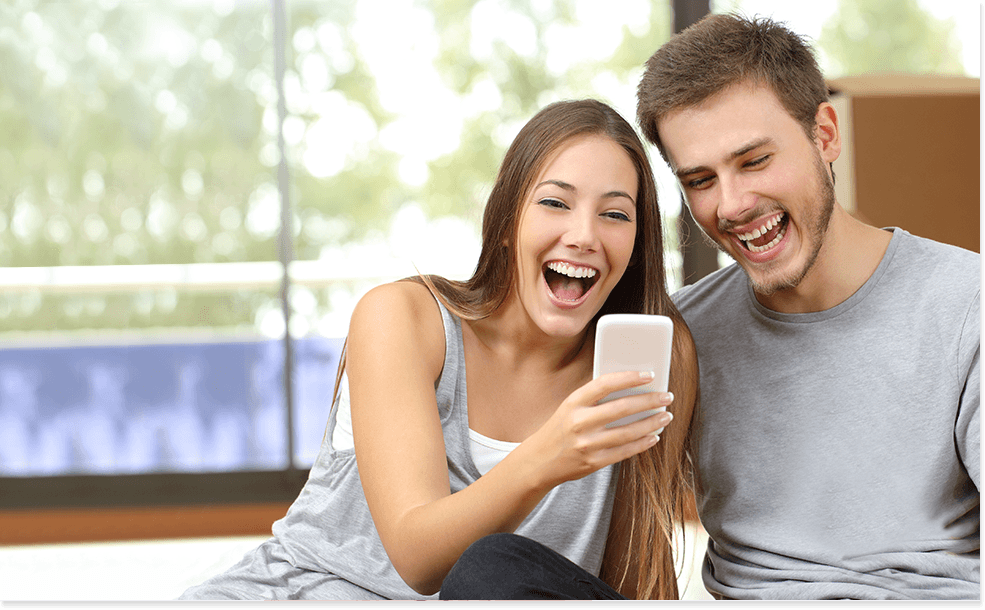 Capture and Save Special Moments
Witness something adorable? Save the clip or image directly to your smartphone or tablet, so you can share it with family and friends later.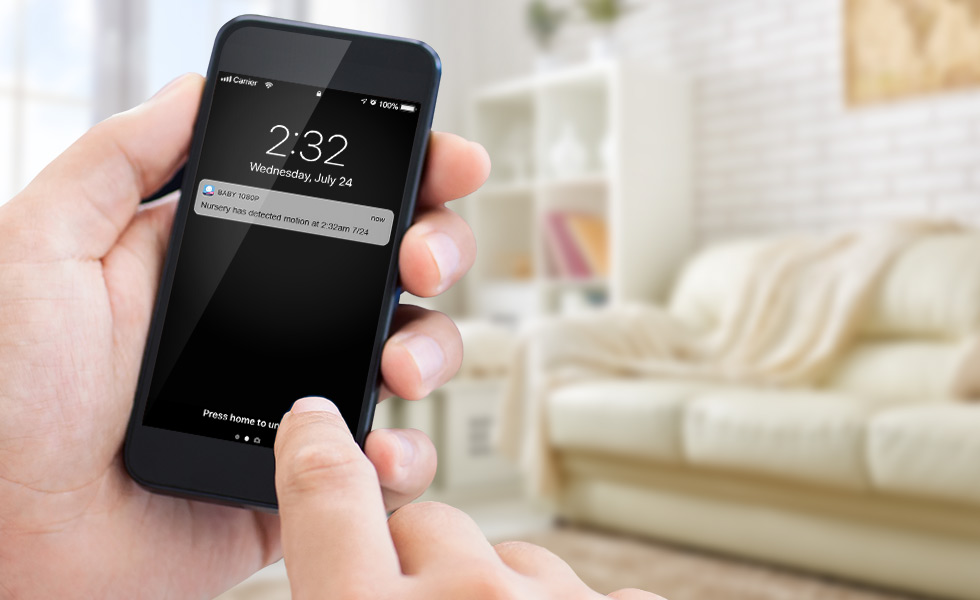 Receive Motion Alerts to Stay in the Know
Alerts notify you when the camera detects movement, so you can decide whether to check in. You'll know when big sister enters the room, or when your baby wakes up from a nap.
Download the Free App
MyVTech Baby 1080p
Turn your smart phone or tablet into an on-the-go parent unit for your VTech Wi-Fi baby monitor. Live-stream all the sweet moments you can't experience in person.
With the free MyVTech Baby 1080p app, you can watch your little one remotely—from virtually anywhere, at any time. Maybe you want to check in on Dad and the kids when you're working late, or see all the fun they're having with the babysitter.
Enjoy free features like continuous video, motion alerts and two-way talk—all from up to 10 cameras.
App set-up is fast and easy. Once you've downloaded MyVTech Baby 1080p, simply follow the in-app instructions to get started.
Use the app to:
View continuous live, high-definition video
Comfort your baby through two-way talk
Pan and tilt the camera for more views of the nursery*
Zoom the camera for 10 times more details
Get motion alerts so you know when to check in
Save snapshots and video to your smart phone or tablet
Please note: This app works with VTech RM5752 and RM5762. For VM981 and VM991, please use the MyVTech Baby app.
Compatible with iPad® and iPhone® (iOS8 or later) and Android® devices (V5.0 or later).
* Feature requires RM5762.
Apple, the Apple logo, iPad, and iPhone are trademarks of Apple Inc., registered in the U.S. and other countries. App Store is a service mark of Apple Inc., registered in the U.S. and other countries. iOS is a trademark or registered trademark of Cisco in the U.S. and other countries and is used under license. Android, Google Play and the Google Play logo are trademarks of Google Inc.