The VTech® Amplified Big-Button Phone Series
Designed for seniors or the hearing impaired, the amplified phone series offers all the features you need to make calls easy to see and hear. Big buttons, large screens and extra-loud ringers take the guesswork out of dialing and handling landline calls on this senior-friendly phone system.
VTech Amplified Phone Series
Introduction of the Smart Call Blocker - VTech Careline Series SN5127/SN5147
Benefits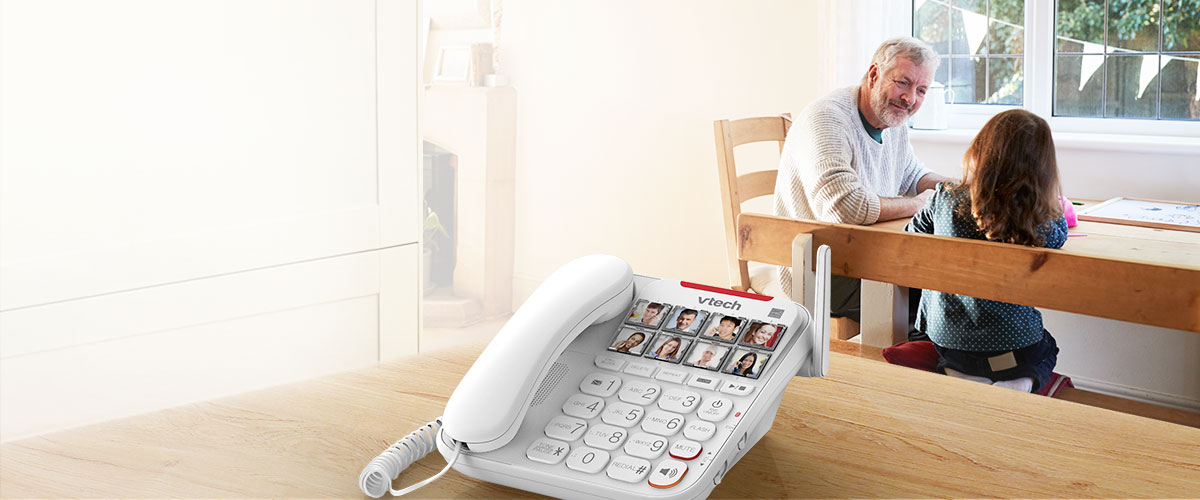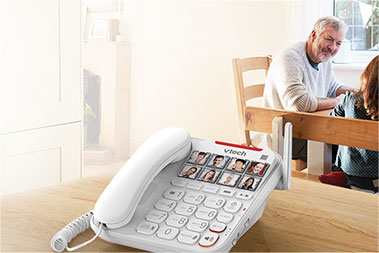 Hear Your Calls Loud and Clear
Options like 50-decibel Audio Assist®, a 90-decibel extra-loud ringer and full-duplex speakerphone amplify your cordless phone's volume so it's easy to have a conversation or hear incoming landline calls anywhere in the house.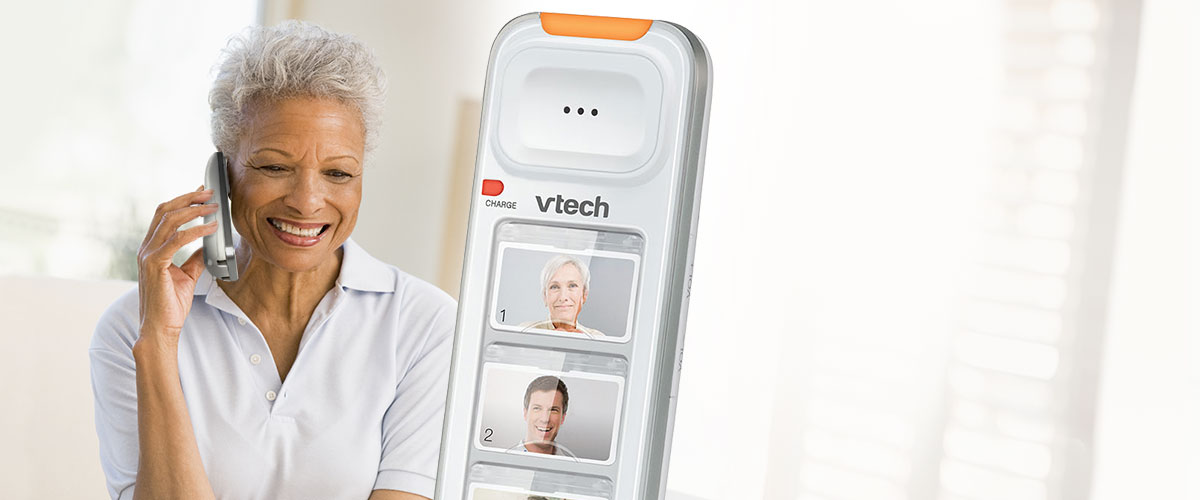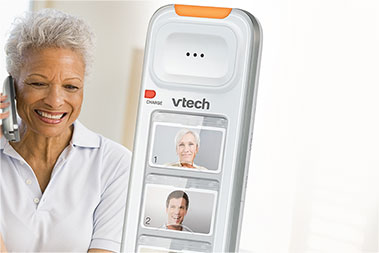 Enjoy Quick Access to Your Favorite People
Make dialing even easier with large visual references for your phone contacts on this senior-friendly landline system. Program up to eight frequently dialed phone numbers and attach a large photo to each button for convenient speed dialing.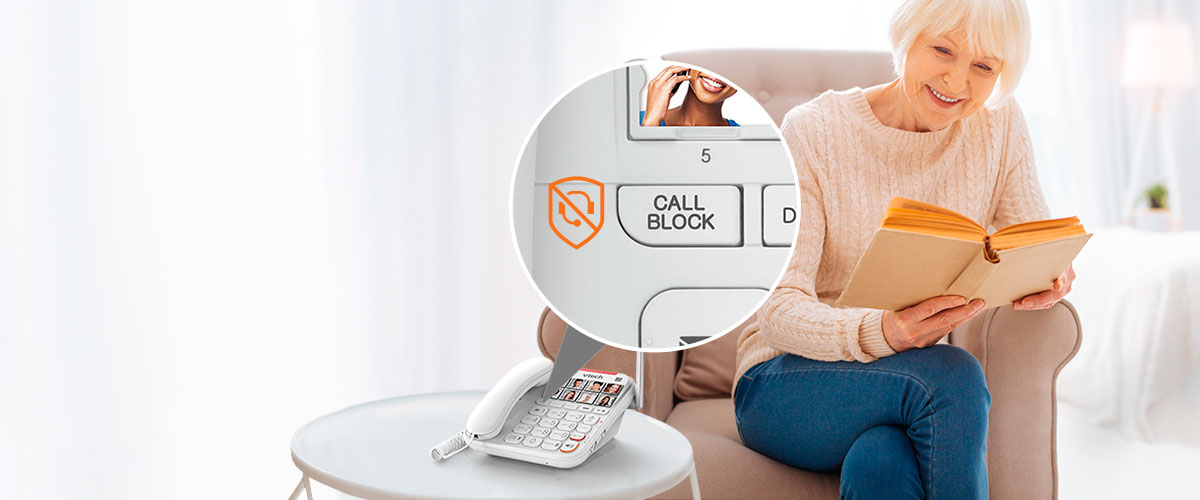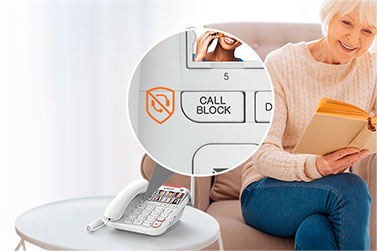 Say Goodbye to Unwanted Calls
With smart call blocker, robocalls to your landline are blocked from ever ringing through on your CareLine amplified phone system—even the first time. You can also permanently block up to 1,000 phone numbers with one touch.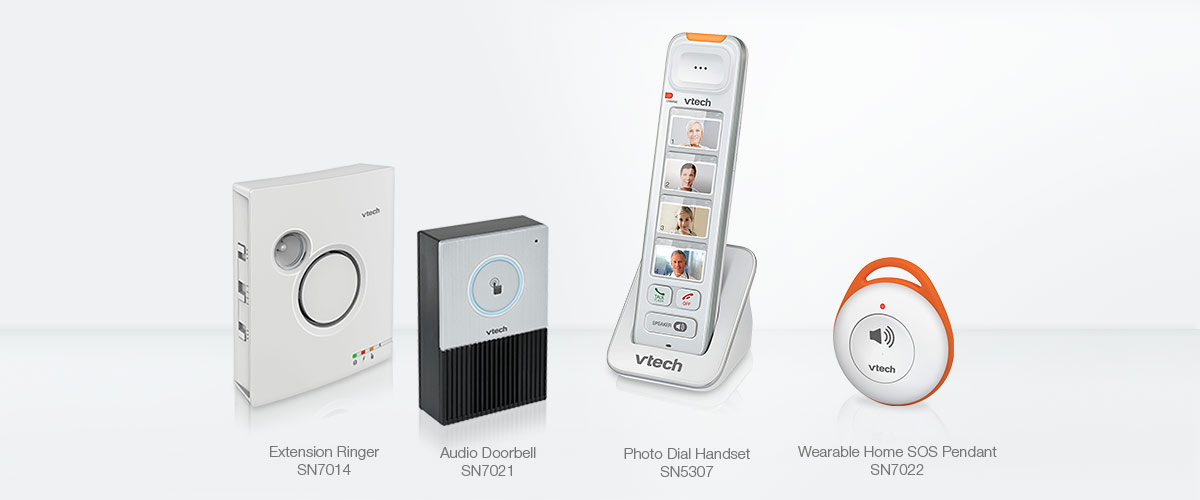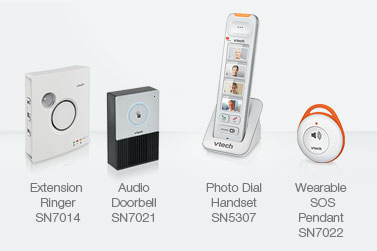 Expand Your Phone System for Even More Peace of Mind
Featured Products
Amplified Cordless Phone with Answering System, Big Buttons, Extra-Loud Ringer & Smart Call Blocker

SN5127

Smart call blocker
1,000 name and number smart call block directory
50dB Audio Assist®

Amplified Corded/Cordless Phone with Answering System, Big Buttons, Extra-Loud Ringer & Smart Call Blocker

SN5147

Smart call blocker
1,000 name and number smart call block directory
50dB Audio Assist®

Amplified Big Button Accessory Handset for SN5127 or SN5147 Series Phones

SN5107

Accessory handset only—requires an SN5127 or SN5147 series phone to operate
Smart call blocker
1,000 name and number smart call block directory

Amplified Photo Dial Accessory Handset for SN5127 or SN5147 Series Phones

SN5307

Accessory handset only—requires an SN5127 or SN5147 series phone to operate
Photo dial
Visual ringing indicator

Cordless Audio Doorbell for SN5127 or SN5147 Series Phones

SN7021

Accessory device only—requires an SN5127 or SN5147 to operate
2-way audio doorbell
Weather resistant

Wearable Home SOS Pendant for SN5127 or SN5147 Series Phones

SN7022

Accessory device only—requires an SN5127 or SN5147 to operate
One-button emergency calls
Water resistant

3 Handset Amplified Corded/Cordless Answering System

SN5147 + SN5307 + SN5107

Smart call blocker
1,000 name and number smart call block directory
50dB Audio Assist®

Current price: $159.85 Original price: $179.85