Four lines. Ten stations. Zero hassle.
No awkward workarounds. No interruptions. And no limitations. The VTech 4-Line Small Business Phone System gives you
the freedom to work wherever you want in the office.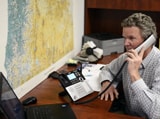 Case Study: 4-Line System Streamlines Customer Service
When the time came to replace their existing PBX legacy system, Oregon-based Craftwork Plumbing turned to VTech. The 4-Line Small Business System helped their administrative office streamline communication in a way cell phone communication couldn't. The company also benefited from the system's practical features, competitive total cost of ownership, and easy installation.
BENEFITS
Set it up in just two steps
With DECT 6.0 wireless technology, you'll be open for business in no time. Just connect the main console to up
to four analog phone lines. Then register your cordless accessories in seconds. No complicated wiring or bulky
user manuals.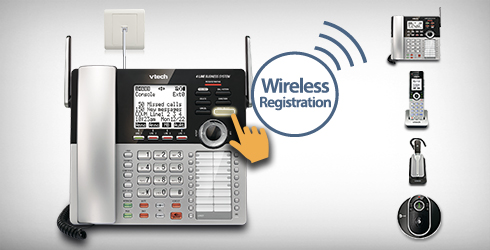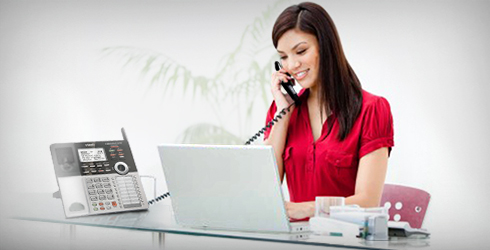 Work where you want
The wireless accessory desksets give you more freedom
to move around. No need to plan your workstations
around phone lines or Ethernet drops.
Suit up the whole office
Start with the main console and then add up to nine more compatible cordless devices, including desksets,
handsets, headsets and speakerphones.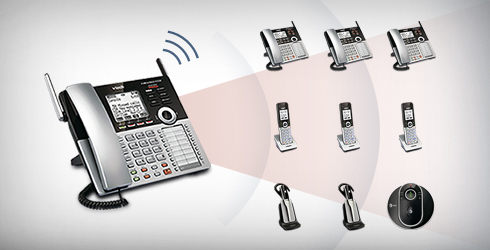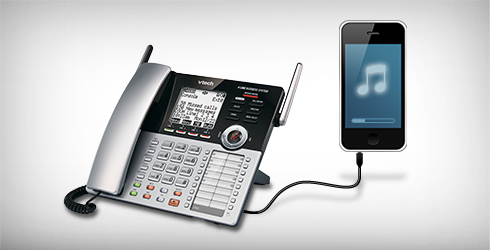 Express yourself
Record your own music on hold* or stream it live by connecting directly to other devices, such as smart
phones or MP3 players.
Stay connected, 24/7
With a built-in auto attendant on each line, you'll never
miss a message again. Customize call handling during
office hours and after, making sure callers are
automatically routed to the right extensions and always
feel like a priority.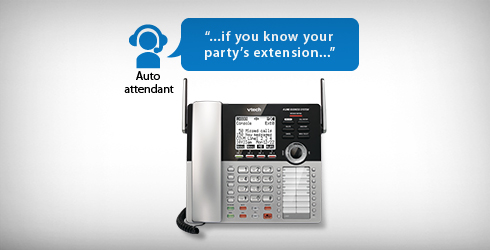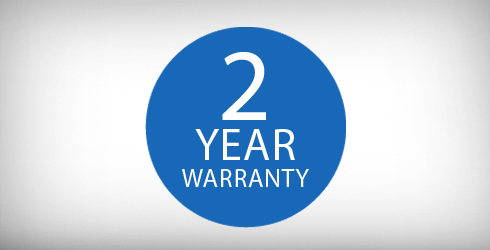 Simply relax
When you choose VTech for your business, you'll enjoy
the peace of mind that comes with an industry-leading,
standard two-year warranty. It's a commitment backed by
the #1 manufacturer of cordless phones in the world, with over 20 years of experience.
FEATURES
6-Party Conferencing
Let more people in on the conversation—up to six, including yourself, four outside lines and one other station in the system.
Speed Dials
Program up to 32 phone numbers for easy one- and two-touch dialing (16 one-touch, 16 two-touch).
Auto Attendant On Each Line
Program the system to answer outside calls, provide callers with a company directory, automatically forward calls to specific extensions and let callers record voice messages when there's no answer—any time of the day or night.
Digital Answering System
Stay connected with 180 shared minutes of recording time for incoming messages, outgoing announcements and memos.**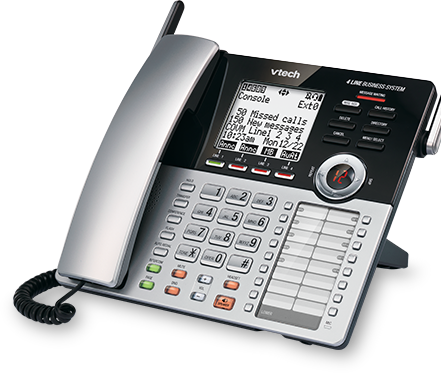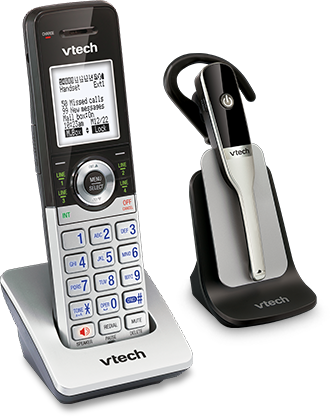 DECT 6.0 Digital Technology
Superior-quality voice and sound technology protects your calls from wiretapping, delivers the best range and prevents interference from wireless routers.
Standalone Cordless Station
The cordless handset works as an independent station, with its own extension number and call log. Set up a separate mailbox, personal greeting and phone book; page and intercom other system devices; and forward calls and messages.
Full-Duplex Speakerphone
Finally, a speakerphone that can keep up with your calls. Increase participation by allowing parties on both ends to speak and be heard—at the same time—for conversations that are more true to life.
Power Failure Operation
Make and receive calls on all four lines even when the power's out.
products
*
Music-on-hold functionality should only be used in conjunction with music specifically licensed for on-hold use. Licensed on-hold music is available from many third-party suppliers. VTech disclaims any liability arising from the failure to obtain such a license.
**
Recording time depends on individual message characteristics.